SUPPORT
There are a few important ways you can support Youth Company Chicago this year...
PURCHASE AN INDIVIDUAL OR FAMILY MEMBERSHIP FOR 2013-2014:
A great way to support our growth, while taking advantage of amazing savings (hundreds or thousands of dollars!).
DONATIONS TO HELP WITH FACILITIES UPGRADE:
Our goal is $1000 by February 2013 to install new theatrical lighting points, upgrade bathrooms, build-out dressing rooms in our unfinished basement, and purchase microphones and other equipment.  Please help by participating in our GoFundMe campaign: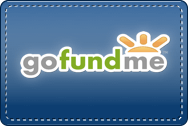 ADVERTISE IN OUR PLAYBILL:
Information coming soon on how you can reach the families and fans our programs by advertising in our summer and fall playbill.  Your ad will show the world you support arts education and high-quality youth programming.
VOLUNTEER:
We're always looking for help with all kinds of projects - from scenic building to chaperoning to marketing/advertising.  Don't hesitate to contact us if you'd like to volunteer.  Note: Non-parent volunteers who work closely with our students may need to undergo a background check prior to beginning work.  Please email us if you'd like to help: email@youthcompanychicago.org